Modern & High Quality

We place great emphasis on using high-quality materials and modern designs to ensure that you receive a product that is both stylish and durable. We are proud to offer you products that not only match your lifestyle but also support our vision for a sustainable future.

Brand Awareness

At Dione.Shop, we prioritize brand awareness. Our high-quality merchandise not only promotes our brand but also spreads the word about our vision for a greener, more sustainable future. By choosing Dione, you're not just supporting a brand but joining a movement for a better world. Shop with us and help create a better future for all.
Sustainability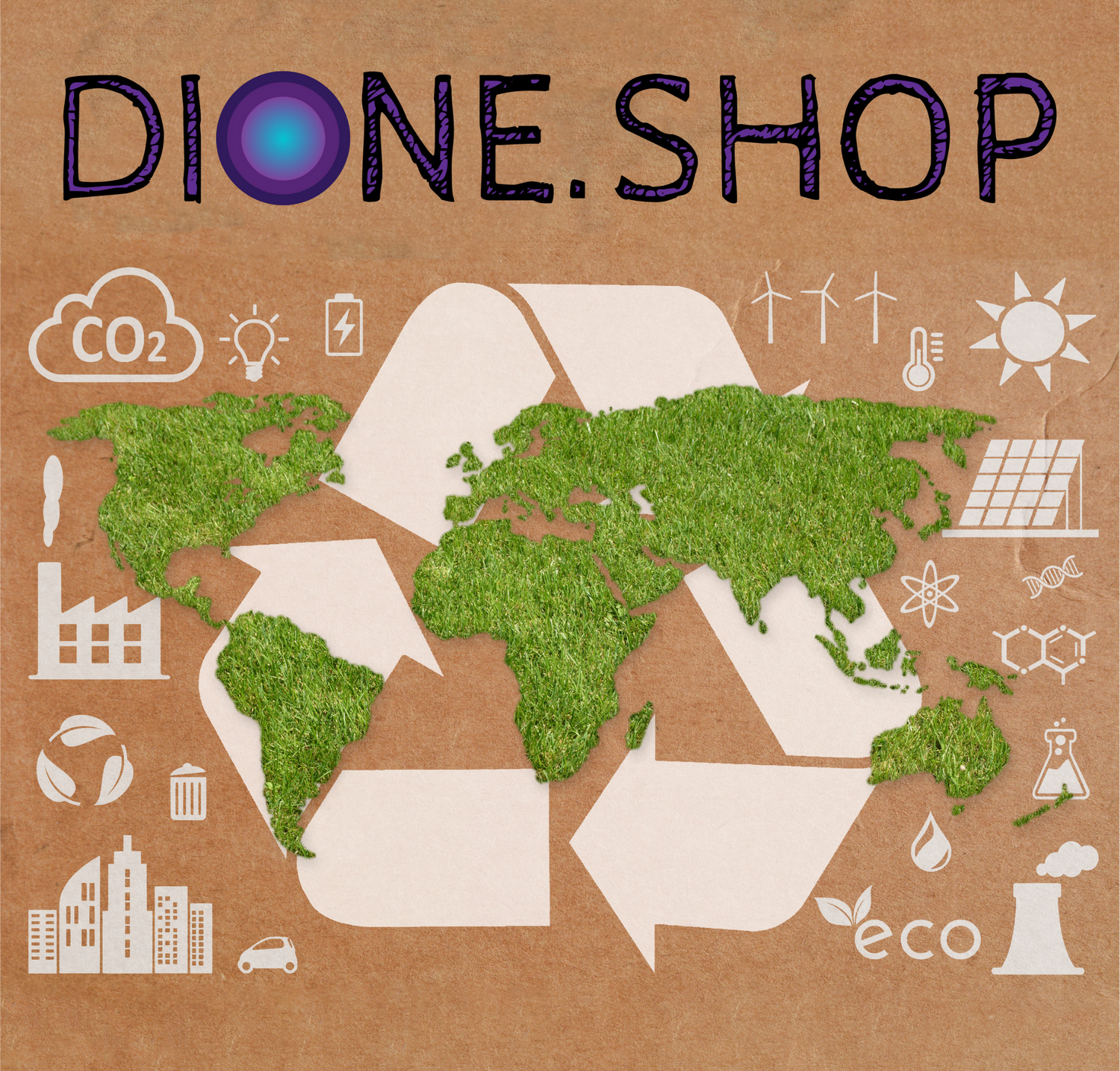 Certified

Our clothing is largely made from GOTS-certified organic cotton and recycled materials such as Modal or recycled polyester. We place great importance on sustainability and fair production conditions, and our entire collection meets various environmental and social standards. These include certifications such as GOTS, OCS, GRS, Öko-Tex Standard 100, and PETA. Order now from us and wear not only stylish clothing but also your commitment to the environment and social responsibility!
Global Organic Textile Standard (GOTS)

The Global Organic Textile Standard (GOTS) is a leading global certification organization for the processing of textiles made from organically produced natural fibers and is based on both environmental and social criteria.

It is one of the most stringent certifications, ensuring that cotton is grown organically and without the use of genetically modified seeds and harmful chemicals. The traceability of raw materials is ensured from the first stage of processing to the final customers through transaction certificates.
Organic Content Standard (OCS)

The Organic Content Standard (OCS) is a voluntary international standard that verifies the presence and quantity of organically produced material in a final product.

It traces the path of the raw material from source to final product. The standard applies to all Stanley/Stella products that contain less than 70% organic cotton.
OEKO-TEX® Standard 100

The OEKO-TEX® Standard 100 is one of the world's best-known labels for textiles tested for harmful substances. This certification confirms that no substances harmful to health or the environment are contained. Standard 100 also takes into account potentially harmful substances, even if they are not yet officially regulated, and ensures that our products meet the requirements of the EU REACH regulation.
People for the Ethical Treatment of Animals (PETA)

The company from which we mainly source our products is a PETA-approved vegan company, as you do not conduct or commission any animal testing on ingredients, formulations or finished products. They commit to continue to do so in the future. Some products are made from 100% vegan materials and 0% animal fibers. This is how we ensure that no harm is done to animals.
Fair Wear Foundation (FWF)

Our main supplier plays it safe, because it wants to ensure worker safety, it works very closely with the Fair Wear Foundation (FWF) and supports the partner in its corporate social responsibility (CSR) efforts. It also has a number of mechanisms in place to ensure decent working conditions, for example an internal code of conduct, monthly reports and daily visits to our partner factories.